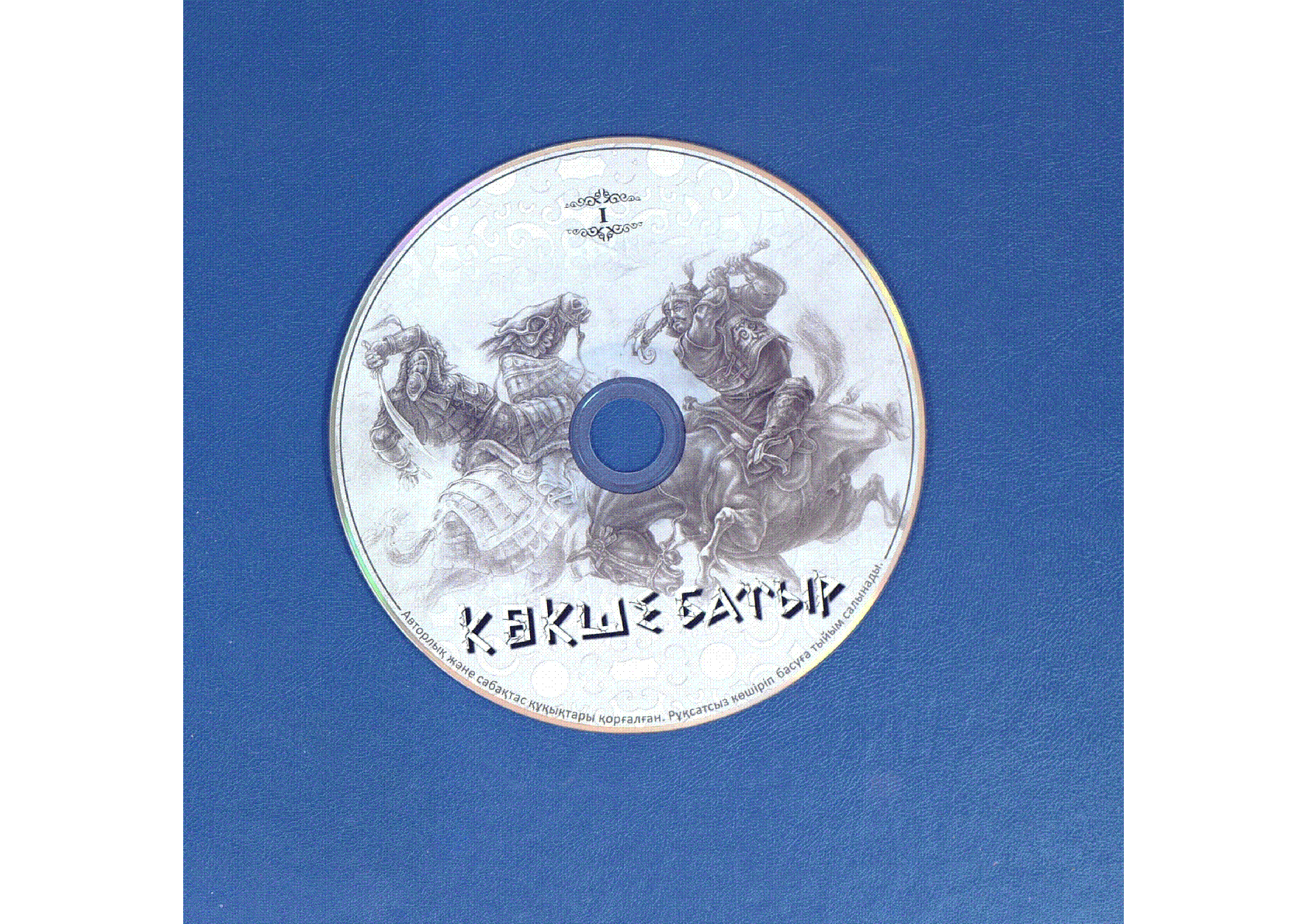 Көкше батыр, Көкше батыр, Kokshe batyr
Courtesy:
Management of Publishing Programs of the Administrative Department of the MINISTRY OF CULTURE AND INFORMATION OF THE REPUBLIC OF KAZAKHSTAN
398.2(=512.122)
Көкше батыр : 1-электрон. опт. диск (CD) ; (Мұрын жырау нұсқасы) ; жырды орынд.: С. Жақсығұлов, Е. Жаңабергенова . - "Қырымның қырық батыры" цикліне енген жеке батырлардың жауынгерлік жорықтарын баяндайтын тарихи жыр. ҚР БҒМ Орталық ғылыми кітапханасы мен М. О. Әуезов атындағы Әдебиет және өнер институтының қолжазбалар қорларында жырдың бірнеше нұсқалары сақталған ; "Мәдени мұра" ұлттық жобасы аясында жарияланды .
Subject headings
Қазақ фольклоры. Батырлар жыры
Keywords
казахские героические эпосы
kazakh heroic epos
батырлар жыры
эпостық жырлар